The popular Pump Track is situated at the back of the Memorial Field next to the Hall. It was constructed in early 2022 by world-leading Velosolutions with:
funds raised by the community,
grants from Cumbria County Council, British Cycling and the Hadfield Trust, and
donations from individuals and local companies'
Substantial services and goods were also donated by Aggregate Industries (asphalt), Metcalfe plant hire Penrith (Heras fencing, excavators, a welfare cabin and an RC compactor), and Waiting (drainage pipework and filter stone).
A pump track is an increasingly popular way to encourage kids (and adults!) to exercise, whilst developing balancing and bike handling skills in a safe environment, away from traffic. It can be used by any type of bicycle, skateboards, scooters, roller blades, even wheelchairs. In fact it provides a great exercise workout for the whole family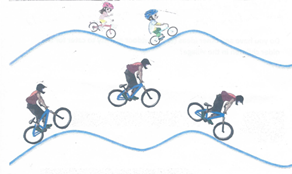 The track is designed to allow kids and adults of all skill levels to enjoy them at the same time, without fear of injury. A feature that a 5-year-old can roll through can be used as a gap jump for more advanced riders
All riding surfaces and edges are low to the ground, so riders are not at risk of falling from a high point. Rounded edges, gentle embankments and perfect geometry guarantee a safe ride
The pump track is very safe, with few accidents reported. The odd tumble is however inevitable and helmets MUST be worn – anyone seen not wearing one will have to leave the track.
The track has been built to RoSPA (Royal Society for the Prevention of Accidents) and British Cycling standards and was inspected before handover
The Parish Council is responsible for management, inspection and insurance of the track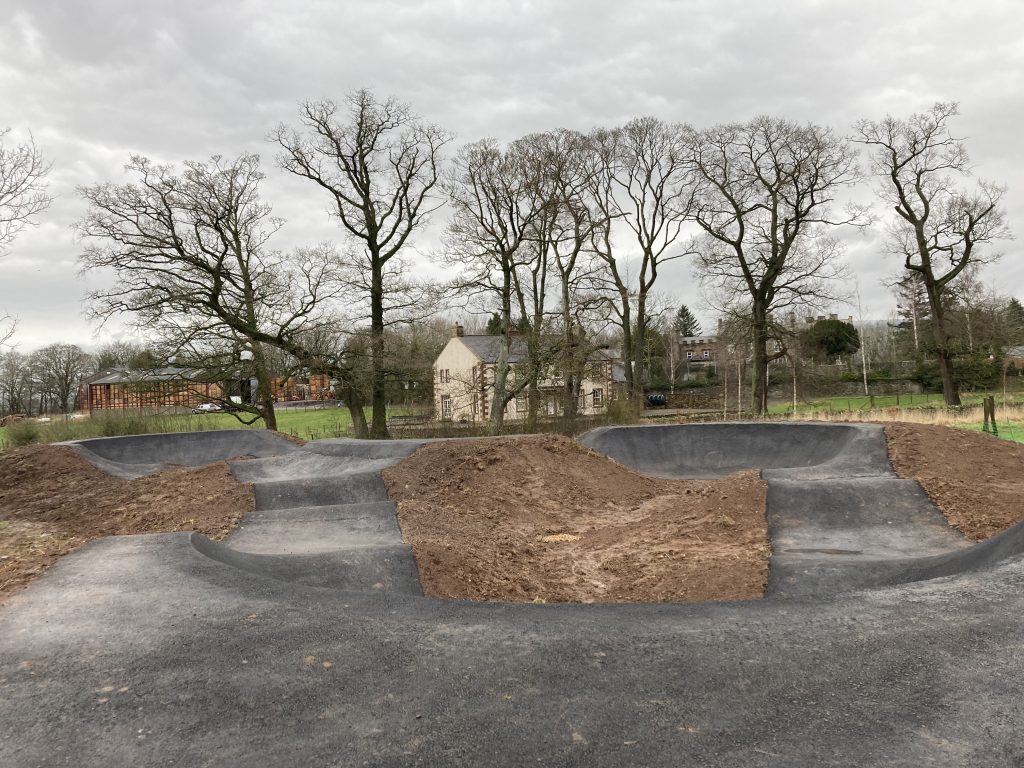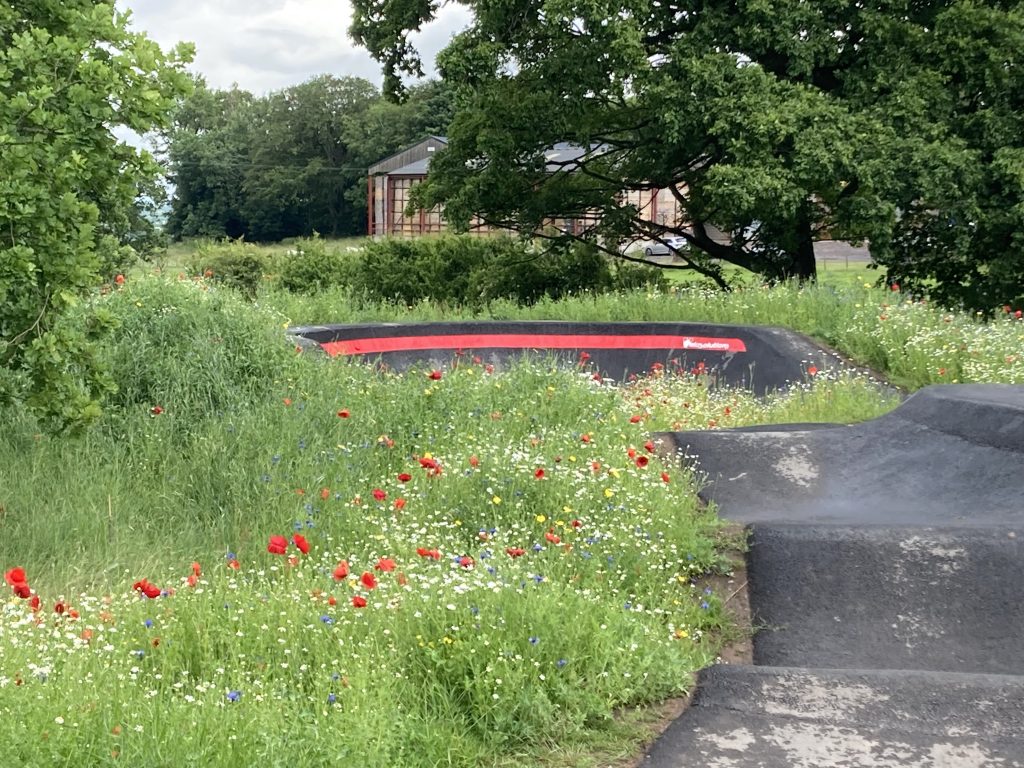 Enjoy Your Ride