Bolton Community Play Park
Bolton Village Play Park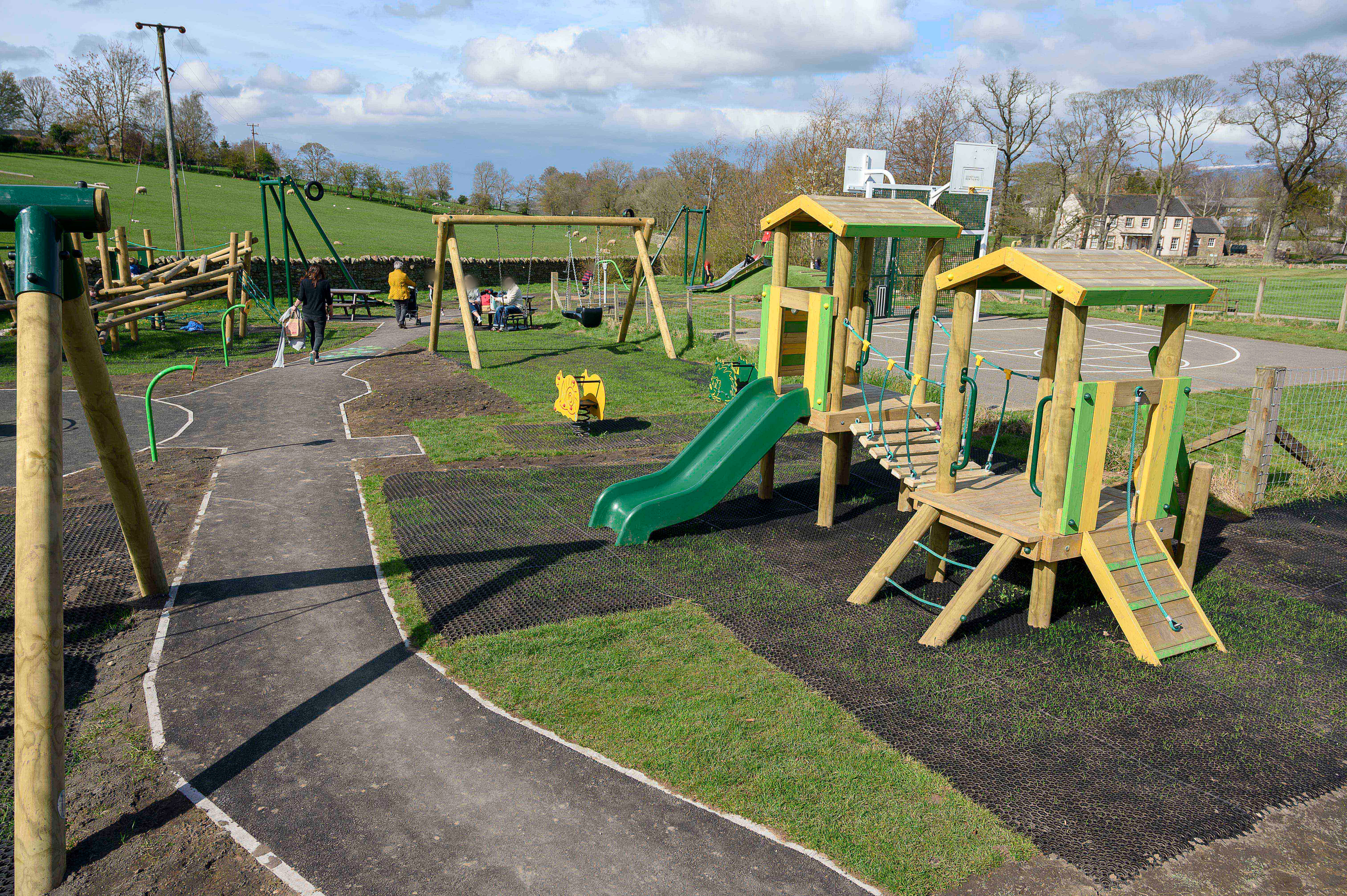 Bolton Community Play Park was completely renovated and extended by Wicksteeds in early 2019 to cater for the increased numbers of families with young children in the parish. The project was realised through the dedicated efforts of a volunteer community group (the Bolton Bunch), supported by the Parish Council and Memorial Hall Committee. An astonishing £20,000 was raised over just one year through local fund raising, which included a charitable talk by extreme mountaineer Leo Houlding, who grew up in the village. Thomas Armstrong gave his time and expertise to preside over an amazingly successful Auction of Promise. Money was also raised through a community Fun Day on the Field, an arts and craft exhibition, fund-raising letters from the children, quiz nights at the village pub (the New Crown Inn), and various local donations.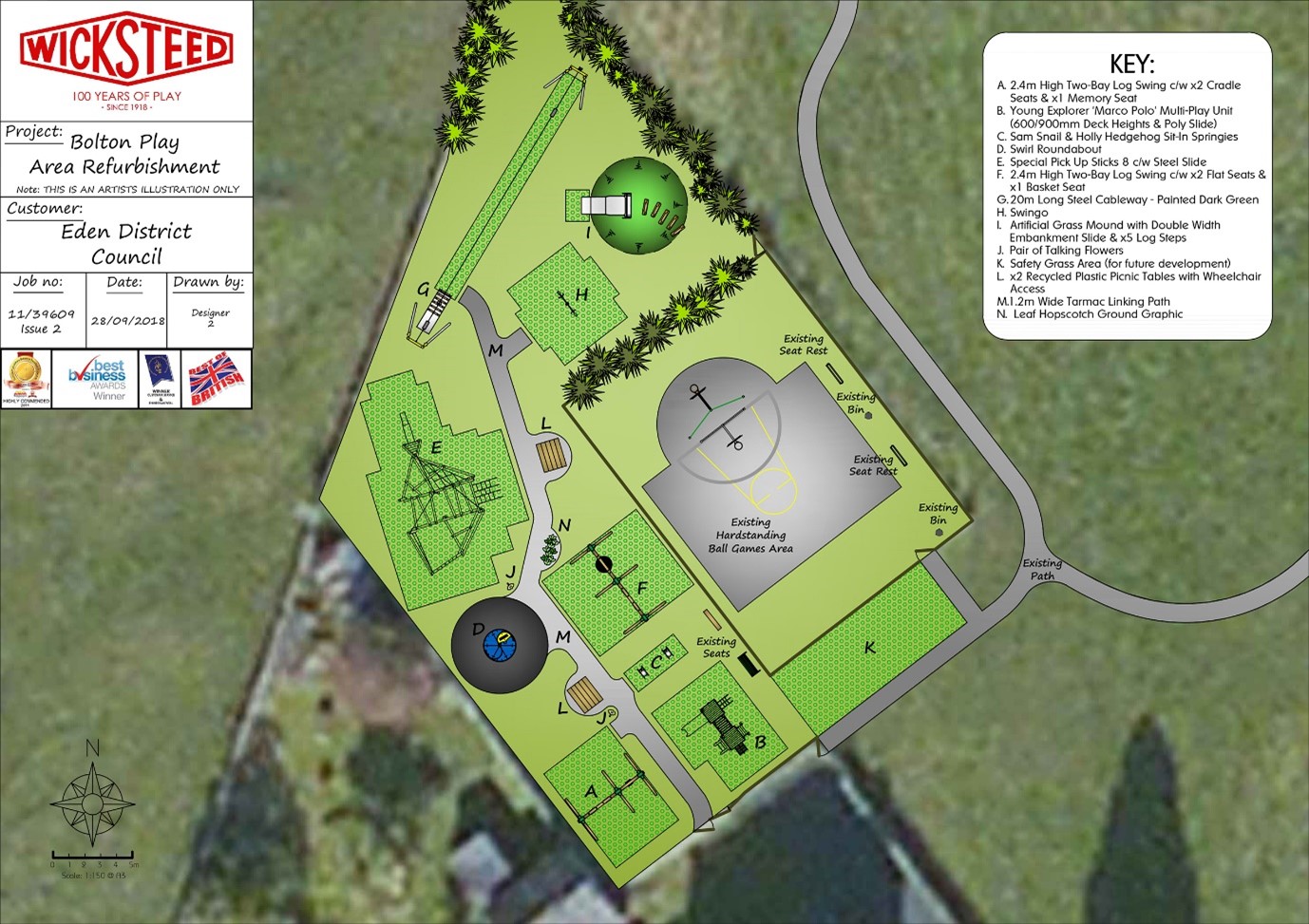 The community's success in local fund-raising enabled the project to access grants from the Post Code Local Trust, Cumbria Waste Environment Trust, the National Lottery Community Fund, the Eden Community Fund, Cumbria County Council, the Cumbria Community Foundation with the Dulverton Trust, the Hadfield Trust, the Frieda Scott Charitable Trust, the Finn Family Fund, Appleby Rotary, Bolton Exchange, Hanson in the Community and the Bolton Willows Trust.
The play park was officially opened on Saturday, 6th April. Although the land is owned by the Memorial Hall Trustees, at the moment the play park is inspected and managed by Eden District Council. Any problems identified should be reported to them (contact details on the notice at the park). Dogs are not allowed in the play park itself, but are allowed in the main recreation field.