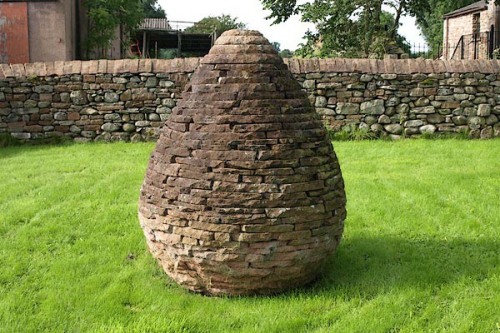 Welcome to our village
The ancient village of Bolton lies on a hill above the River Eden in the picturesque Eden Valley in Cumbria. The small, friendly village is four miles west of the historic market town of Appleby-in-Westmorland, and 11 miles east of the larger, equally historic market town of Penrith. It is minutes off the A66, and 15 minutes away from the M6 and a mainline station. The Lake District National Park, the Westmorland Dales and the North Yorkshire Dales are within easy reach. The magnificent views from the village and the strong community spirit contribute to its ever-growing popularity. Unlike many Cumbrian villages, the percentage of second and holiday homes is very low, and community life is year-long. It centres on the Memorial Hall, the pub (the New Crown Inn), the church and chapel, the primary school and a popular nursery. A fantastic new play park was officially opened in April 2019.
---
Parish Council Vacancies
Following the resignation of three Councillors there are three vacancies for Parish Councillors:
---
Information & Resources
Pump Track Planning Consultation
Eden District Council have opened the Planning Application for the pump track for public consultation.
The application will be available to view on thier web site http://eforms.eden.gov.uk/fastweb/search.asp (opens a new window) and enter the application number 21/0508, and click "search". Please return your comments by e-mail to the planning officer within 21 days from 1st June 2021.
A66 Re-routing Information
The latest information on the proposed dualing and re-routing of the A66 Northern Trans-Pennine Route can be found here (opens a new page).
Covid-19 information
Roadmap to Recovery – The cautious lifting of lockdown has begun.
The government's guide to what this means can be found here (opens a new page).
A page of local Covid-19 related information can be found here.
Village Covid-19 Information
The pub is open under current Covid-19 restrictions See their Facebook page for details (opens a new page).
The Parish Council has reverted to meeting in the Memorial Hall.
The Memorial Hall is open with social distancing and Max half capacity. Full opening for the 21 June.
The exchange remains closed for the time being.
The WI is meeting once per month. Non-WI members are very welcome to join any presentation – please contact boltonwomensinstitute@gmail.com for more information.
---
Information for visitors
Cumbria County Council publishes information on countryside access and Rights of Way on this page (opens a new page).
Information booklet
This booklet is designed for people new to Bolton and provides information about our community activities, organisations, clubs and groups, along with information and contact details of various organisations, services, businesses and authorities.
Comments
Please use the form here to suggest improvements (or corrections) for this site.