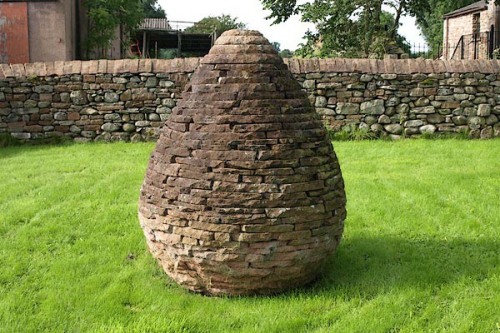 Welcome to our village
The ancient village of Bolton lies on a hill above the River Eden in the picturesque Eden Valley in Cumbria. The small, friendly village is four miles west of the historic market town of Appleby-in-Westmorland, and 11 miles east of the larger, equally historic market town of Penrith. It is minutes off the A66, and 15 minutes away from the M6 and a mainline station. The Lake District National Park, the Westmorland Dales and the North Yorkshire Dales are within easy reach. The magnificent views from the village and the strong community spirit contribute to its ever-growing popularity. Unlike many Cumbrian villages, the percentage of second and holiday homes is very low, and community life is year-long. It centres on the Memorial Hall, the pub (the New Crown Inn), the church and chapel, the primary school and a popular nursery. A fantastic new play park was officially opened in April 2019.
---
Exchange questionnaire
The on-line version of the questionnaire can be found here .
---
Information & Resources
Memorial Hall Refurbishment
Plans can be seen from these links:
Pump Track
The pump track is now open for riders.
Remember to bring and wear your helmet.
A66 Re-routing Information
The latest information on the proposed dualing and re-routing of the A66 Northern Trans-Pennine Route can be found here (opens a new page).
Village Information
The pub: See their Facebook page for details (opens a new page).
The Parish Council meet in the Memorial Hall on the third Monday of alternate months. Details
The Memorial Hall.
The exchange is running every Tuesday afternoon
First Tuesdays of the month 1.00 – 3.30pm for soup and desert in winter, salads or savouries and dessert in summer.
Other Tuesdays 2.30 – 4pm for tea, coffee, biscuits and cakes.
The secondhand paperback book exchange will remain in the bus shelter.
The WI has resumed meetings in the Memorial Hall on the 2nd Monday of every month.
– please contact boltonwomensinstitute@gmail.com for more information.
Indoor Bowls 2pm on Thursdays.
---
Information for visitors
Cumbria County Council publishes information on countryside access and Rights of Way on this page (opens a new page).
Information booklet
This booklet is designed for people new to Bolton and provides information about our community activities, organisations, clubs and groups, along with information and contact details of various organisations, services, businesses and authorities.
Comments
Please use the form here to suggest improvements (or corrections) for this site.