Appleby Shops
A map showing which shops in Appleby are open, using a traffic light system
to show which are open, which restricted and which shut can be found here
Many local traders are offering help to those who cannot get out at this time. Please use this information sensibly.
Local Suppliers offering delivery
Details
Contact
Low Howgills
"If you would like a delivery from ourselves or any of the businesses in town if you give us a ring before 12 on a Tuesday we will deliver on a Wednesday" (Jennie 24/3/20)
01768351644.
Mattie Hawkins – milkman
07812043167
Boxed Fresh Veg
"At full capacity .. not taking new orders" (25/3/20)
07308952166
Chestnut House
Darren (text 07772525080)
From Boots in Appleby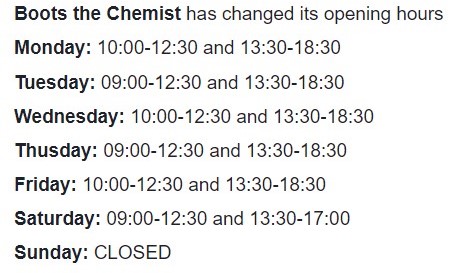 From Appleby Emergency Response Group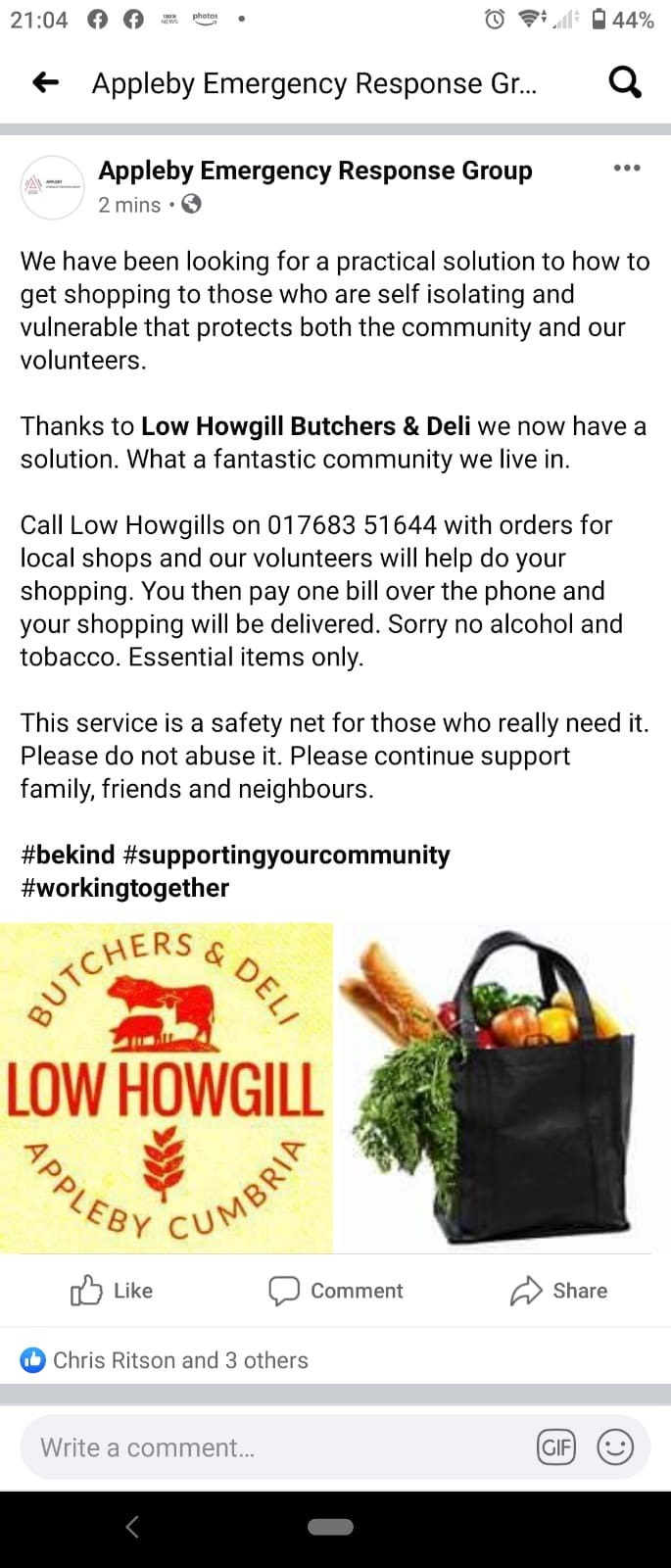 Let me know of any changes, additions or deletions, Alan
---
small print: This is a community led initative and entry on this page does not imply endorsement by the PC.